TALS' Sanchez named to "30 in their 30s"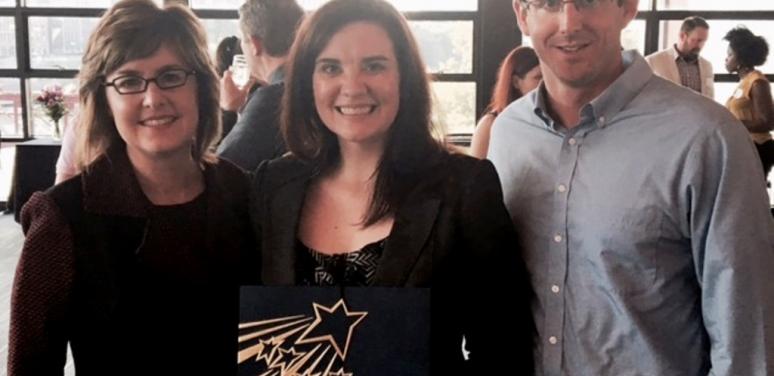 TALS' staff member Samantha Sanchez was selected as one of 30 leaders in the nonprofit sector who are in their 30s. The "30 in their 30s" are a diverse set of individual who have excelled in serving the middle Tennessee community. She was selected by the Center for Nonprofit Management and The Tennessean for this honor.
Samantha serves as TALS' Director of Training, Compliance, and Technology. Samantha's job at TALS touches many areas. She is part of the national effort to launch ABA Free Legal Answers because of her work as site administrator to TN Free Legal Answers. She directs session and event planning for TALS' annual conference - Equal Justice University. She coordinates TALS' six substantive law task forces and manages TALS' major contracts. Samantha also monitors agency compliance.
Samantha was also recognized this year by the Tennessee Supreme Court. Samantha was awarded a Certificate of Appreciation "In recognition of her tireless work developing, refining, and promoting new technological tools that allow lawyers to perform pro bono work online in Tennessee and throughout the United States." She serves Tennessee further by being the technology liaison to the Legal Services Corporation and serving on the Tennessee Bar Association's Access to Justice Committee.
Samantha has worked for TALS in various roles since 2011. She is a 2010 graduate of Vanderbilt University's Peabody College where she earner her Master of Education (M.Ed) in Community Development. She is a 2008 graduate of the University of Alabama. Samantha also serves on her church governing body as clerk and is a volunteer with Second Harvest Food Bank.
She and fellow nominees were recognized at the Center for Nonprofit Mangement's Prelude to Excellence on September 15, 2016.
Pictured: TALS' Ann Pruitt, Samantha Sanchez, and Tim Hughes.
Last updated on .