Volunteer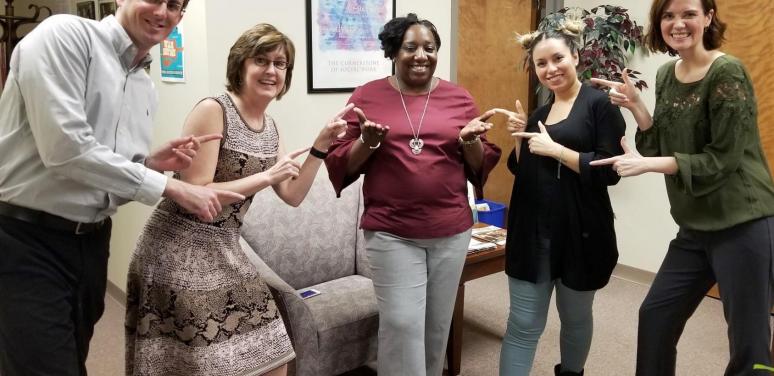 TALS wouldn't be able to reach as many people as we do without the help of volunteers and interns. TALS seeks the following types of volunteers:
Lawyers
Licensed Tennessee attorneys are invited to volunteer with tn.freelegalanswers.org or 1-844-HELP4TN.
Local legal aid programs also have opportunities to volunteer for both lawyers and non-lawyers. If you are interested in volunteering or providing pro bono legal assistance to vulnerable Tennesseans, you can find more information about volunteering with legal aid programs in your area below.
East Tennessee
Middle Tennessee
Legal Aid Society of Middle Tennessee and the Cumberlands
West Tennessee
Memphis Area
Statewide Online Legal Assistance
If you are interested in providing online legal assistance, please click on the link below to learn more about Tennessee's state-wide online legal clinic.
The Tennessee Faith & Justice Alliance (TFJA)
The TJFA is a project of the Access to Justice Commission. It is an alliance of faith-based groups in Tennessee who commit to providing legal resources to their congregations and communities. To learn more, please follow the link below.
Interns
TALS works with undergraduate, graduate, and law students to develop meaningful internship plans. We accept interns and externs during fall, summer, and spring. Unless otherwise noted, TALS does not offer paid internships but will work with your school for academic credit or funding opportunities.
The intern(s) will provide legal research on various civil legal issues and support TALS staff attorneys to create innovative service delivery models. The intern(s) will be able to shadow 1-844-HELP4TN staff attorneys and sit in on helpline calls, attend staff meetings, and learn about all of TALS' programs. This internship provides the opportunity to strengthen legal research and writing skills, gain in-depth knowledge of civil legal issues, and learn more about access to justice and pro bono work in Tennessee.
Volunteers
TALS accepts organizational volunteers for other areas such as administration, training, communications, design, and more. Law students and college students seeking internships for credit are welcome too.
TALS also seeks volunteers during Equal Justice University. Volunteer activities would include:
Before the conference, prepping materials like nametags, event bags, etc.
Assisting with registering 200+ attendees and guests
Ensuring each of four training rooms are prepared for each training session
Coordinating with speakers to ensure they are ready to present
What's Next?
If you're interested in volunteering or interning with TALS, contact Tim Hughes - please include which area of TALS' work most interests you.
Last updated on .