MALS Attorney recognized by Memphis Law Talk from The Daily News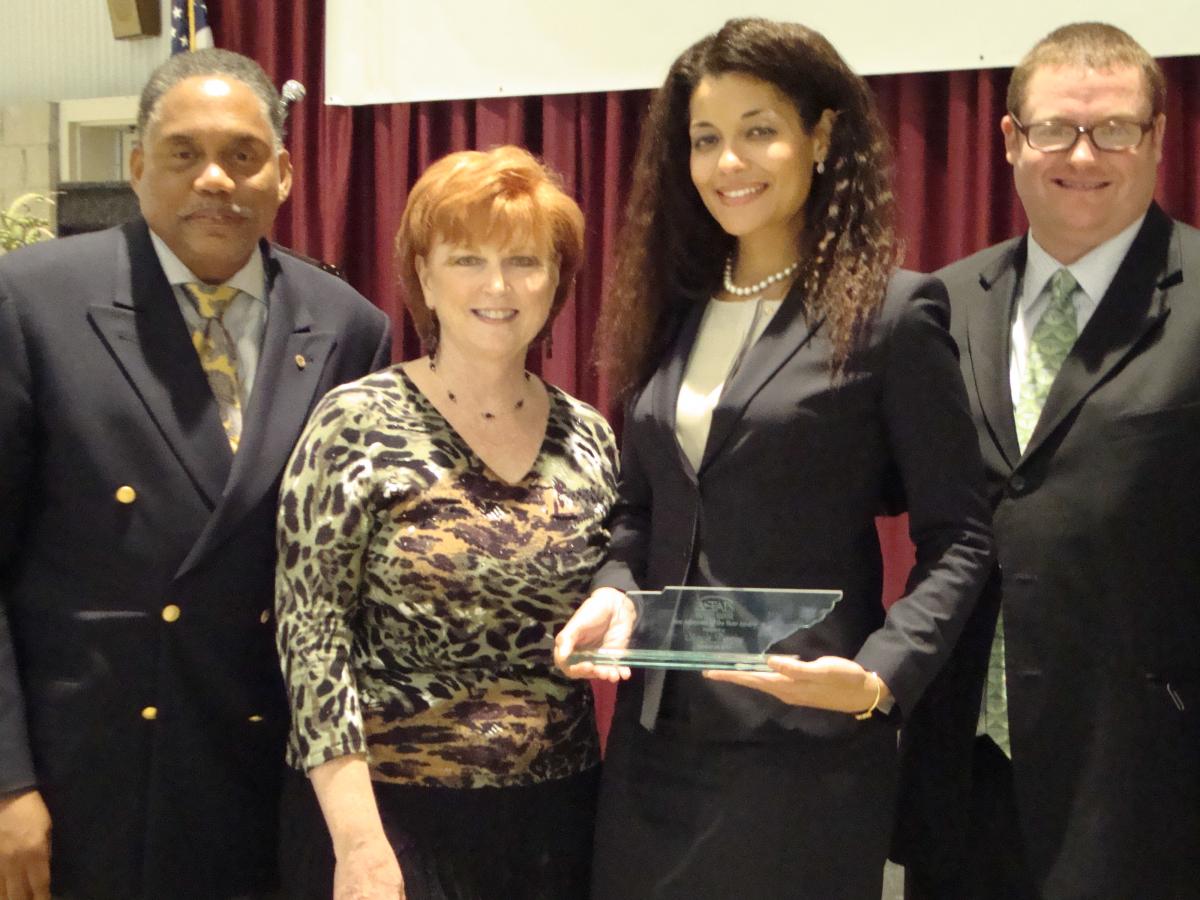 Memphis Area Legal Services attorney Shayla Purifoy was featured in Memphis' The Daily News Law Talk column on Thursday, March 14, 2013. Purifoy was the New Advocate of the Year award receipient for the 2011 Access to Justice Awards presented by TALS. You can read more about how Purifoy became an advocate by reading The Daily News article here.
Pictured, Purifoy presented with the 2011New Advocate of the Year Award. From left: Harrison McIver, TALS Training Committee Chair; Marilyn Hudson, TALS Board Chair 2011-2012, Purifoy and Erik Cole TALS Executive Director. 2006-2013.
Last updated on .