TALS Participates in WTLS Legislative Update CLE
West Tennessee Legal Services held their annual Legislative Update CLE program on September 13 in Jackson.  The event, held a local restaurant and comedy club, was well attended by pro bono attorneys.  Lawyers got a chance to hear from four members of the Tennessee General Assembly and from the TALS legislative team.
Representative Vance Dennis (pictured), Representative Jimmy Eldridge, Senator Lowe Finney, and Representative Johnny Shaw all presented updates on legislative action from the 2012 session as well as a look ahead to the 2013 session.
TALS Legislative Liaison Mike Murphy (also pictured) presented a compendium of bills of interest to the lawyers in attendance.  Murphy spoke about legislation tracked by TALS as well as other matters relevant to the practice of law in Tennessee.
The setting was an unusual one as all presenters spoke from the stage of a Jackson comedy club.  This resulted in more than a few chuckles.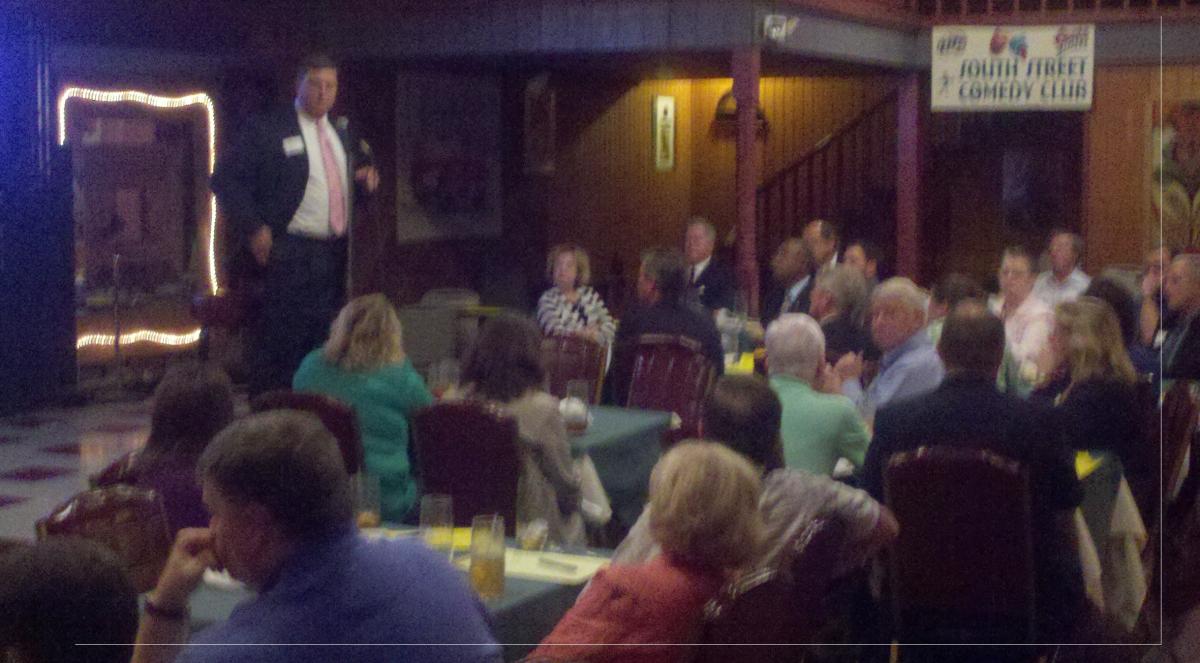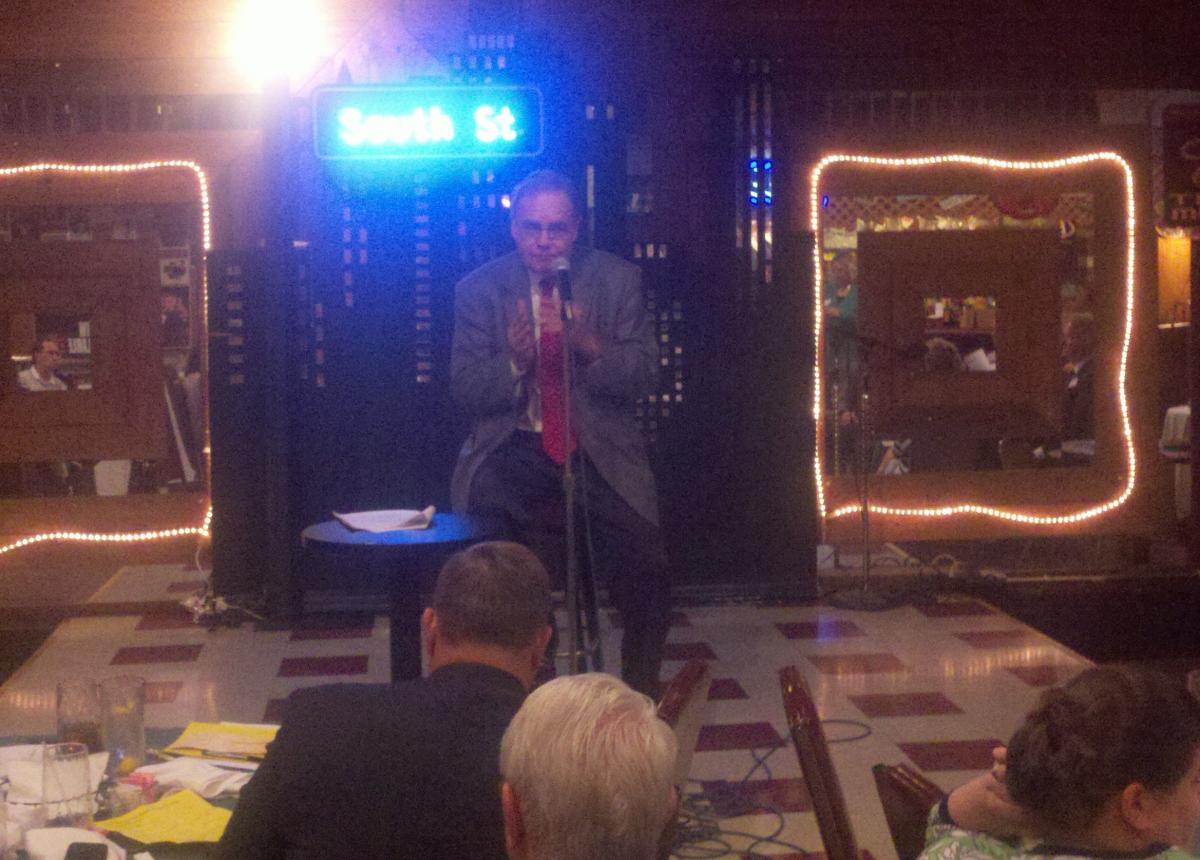 Posted:
September 18, 2012