Session Proposals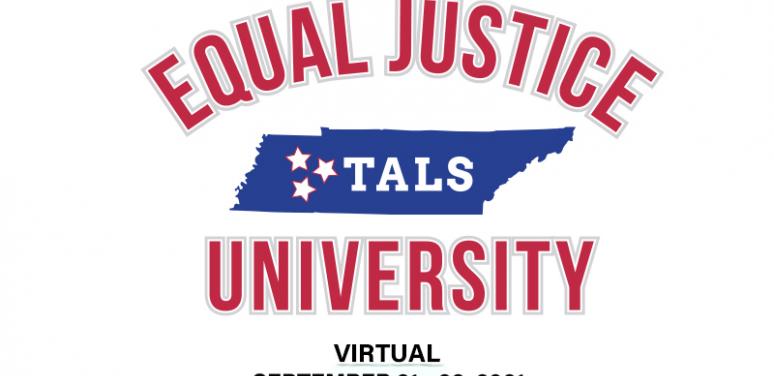 Now Accepting EJU 2021 Session Proposals
TALS is accepting submissions for session proposals for this year's Equal Justice University conference. In addition to the requested topics below, submissions related to other topics are welcome, especially high-quality ethics and professional development CLE sessions. To kick start your thinking, TALS task force members and partners have requested training in the following areas:
Elder Law
Caregiver Legal Responsibilities: POAs, Public Guardians, Conservators (civil procedure related to the legal issues is needed)
Holistic Representation for Older Adults: Case Study and Overview of Services
Medicare Coverage and COVID-19
Employment Law
COVID Relief Unemployment Benefits and Sick Leave Benefits
Employment Law: Issues for Intake Staff
Handling Claims of UI Overpayment
Family Law
Divorce: Common Scenarios, Best Practices, Pitfalls and Creative Options for Property Distribution
Orders of Protection. Dos, Don'ts, How Tos: Common Scenarios for When to Negotiate and When to Litigate
Nuts and Bolts of Alimony for Indigent Clients
Health and Benefits
TennCare Estate Recovery
SSI Advocacy: Best Practices in Securing and Using Expert Medical Evaluations
Unwinding of the TennCare Maintenance of Effort Requirement
Housing and Consumer
Payday/Consumer Loans and Predatory Mortgage Applications: How to Spot Issues and Protect Your Clients
Overview of Student Loan Forgiveness Programs
Primer on Emergency TROs for Illegal Eviction Actions
Overview of New LGBTQ Protections Under the Fair Housing Act
Intersectionality of Family Violence and Housing Law
Education and Juvenile Justice
Virtual Learning: Accommodating Student Needs (the good, the bad, and the ugly)
Providing Advocacy for Students in the Juvenile Justice System
Accommodations for Dual-Enrollment Special Education Students and Transition Planning for Post-Secondary Education Options
Professional Skills
Boosting Productivity and Culture with a Hybrid Workplace
Zoom and MS Teams Tech Skills
Training Around a Multigenerational Workplace
Supervisory Skills for Legal Middle Managers
Diversity, Equity and Inclusion
Communication Skills: Writing in Plain Language and Setting Client Expectations
Self Care: Protecting Yourself from Burnout
Financial Management
Project Management for Grants: Moving from a Proposal into a Program Plan
Best Practices for Grant Compliance: Federal vs. Non-Federal Funding
Planning for Grant Sustainability
Last updated on .