Fox named as New Training and Policy Director
The Tennessee Alliance for Legal Services is pleased to welcome the addition of Anne Fox to the TALS team as its new Policy and Training Director.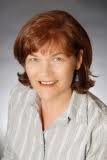 Anne started Monday, December 17th after many years working with Clifton Government Relations on legislative relations and advocacy for non-profit clients.
A Masters-level social worker, Anne brings experience with public policy in Tennessee, particularly in working on legislation with the Tennessee General Assembly.  She has significant experience with planning and coordinating policy and program-based activities for numerous agencies.
At TALS, Anne will coordinate legislative monitoring activities, plan the TALS training curriculum, and facilitate TALS' seven statewide substantive-law Task Forces.  In addition, she will be the primary coordinator of the 2013 Equal Justice University, which will be held in Nashville at the Millennium Maxwell House on October 9th – 11th.
Anne will be deeply involved in TALS' legislative monitoring activities in 2013 and will work on various TALS projects (such as the new TALS Library/Legal Aid partnership) aimed at expanding access to justice in Tennessee's legal system.
Anne's email at TALS is afox@tals.org and her phone number is 615-627-0956 ext. 26.
TALS is a statewide non-profit organization seeking to build partnerships to support the delivery of effective civil legal services for low-income and elderly Tennesseans. TALS is committed to increasing equal access to justice across Tennessee. TALS is an alliance of the federally-funded legal aid programs, independent providers of civil legal services, and supporting agencies in Tennessee. TALS coordinates multiple statewide programs including the annual Equal Justice University, www.onlinetnjustice.org, www.tals.org, and legislative monitoring and training on poverty law matters.
Please join us in welcoming Anne to our team!
Posted:
December 17, 2012